Increasing storage at same low cost
We are proud to be able to constantly add new features to elmah.io, without making the product more expensive. While we have kept our prices steady over the last 4 years, elmah.io changed a lot during that time. Once again, we are happy to announce even more free improvements for our users.
As of today, we have doubled the included messages per month for the Small Business (5,000 => 10,000) and Business (25,000 => 50,000) plans. For the Business+ plan, we more than doubled the messages count (100,000 => 250,000):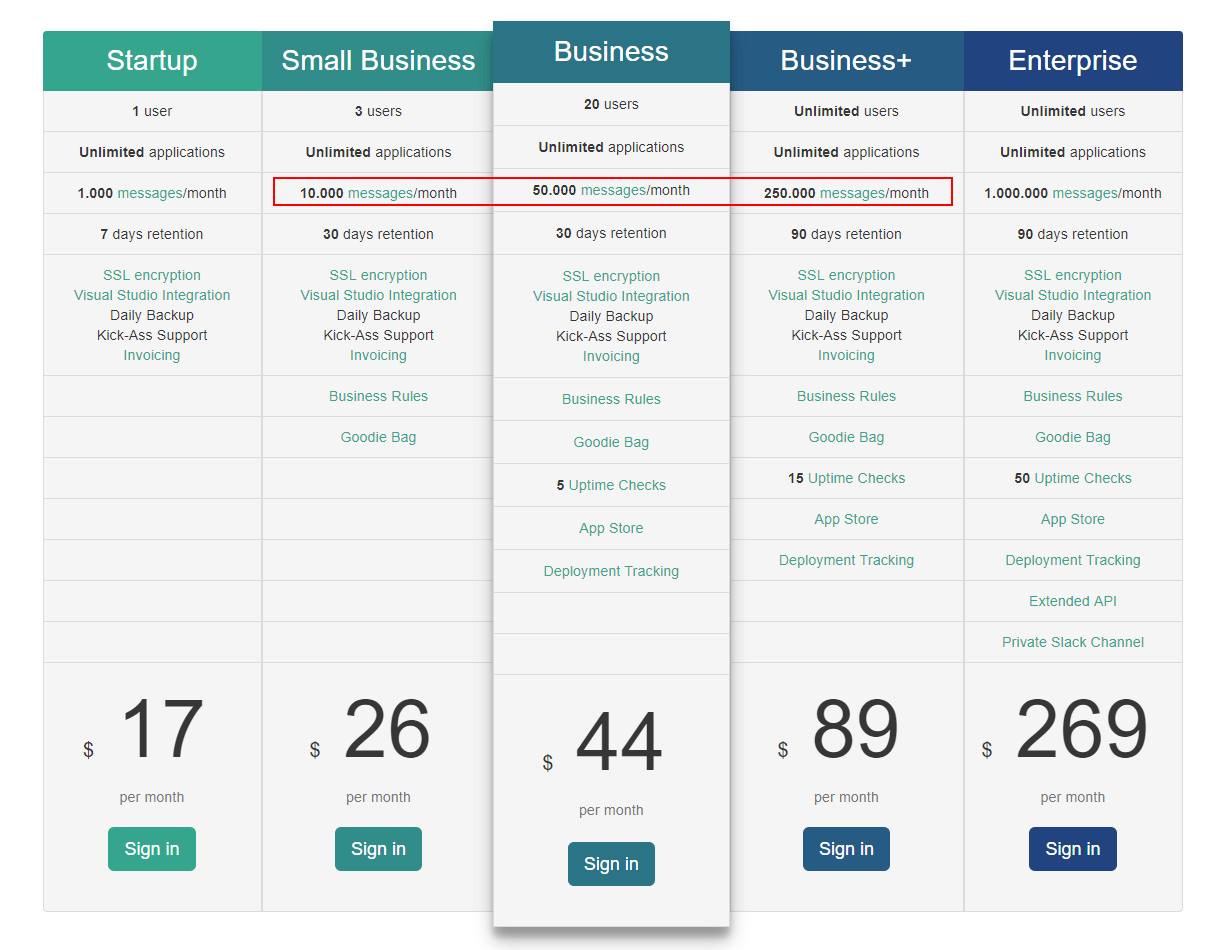 We hope that the new and increased storage, will help even more users to stay on the current plan. As always, the more errors you fix, the cheaper elmah.io gets. We believe that's a good motivator for you to start looking at bugs in your applications.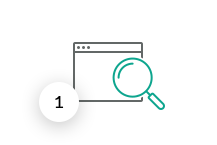 We monitor your websites
We monitor your websites for crashes and availability. This helps you get an overview of the quality of your applications and to spot trends in your releases.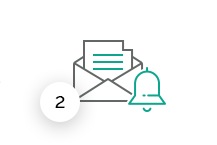 We notify you
We notify you when errors starts happening using Slack, Microsoft Teams, mail or other forms of communication to help you react to errors before your users do.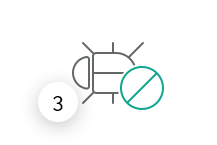 We help you fix bugs
We help you fix bugs quickly by combining error diagnostic information with innovative quick fixes and answers from Stack Overflow and social media.
See how we can help you monitor your website for crashes Monitor your website