elmah.io 20131015 released
Once again we have been busy building the best cloud based error logger for you guys and girls.
Here are the feature list:
New dashboard
A lot of you have suggested improvements for the dashboard. We have listened and provided you with a new and hopefully much better and informative dashboard.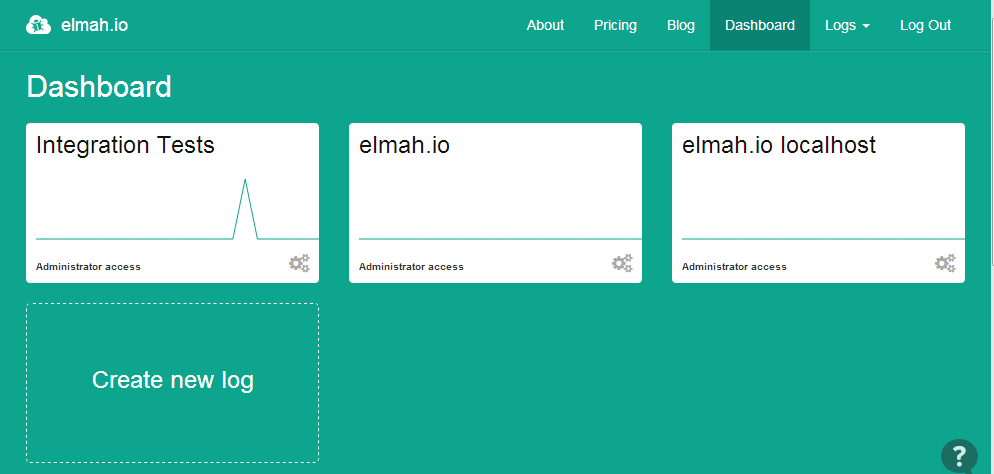 Each ELMAH log now shows a graph of new errors during the last 24 hours directly on the desktop. We really hope that you like it.
Tabbed search
We have started splitting up different search entrances into separate tabs on the search page. There's the search filters you already know from the previous version:

The new statistics tab, which btw will be extended with new chart types in the near future:

and finally a new shiny calendar view, showing you a calendar of the errors from the past 14 days:

Change log access
Ever wanted to administrate log access on existing users? Now it's possible through the new feature in the Users tab:

As usual please reach out if you have ideas for elmah.io.
elmah.io: Error logging and Uptime Monitoring for your web apps
This blog post is brought to you by elmah.io. elmah.io is error logging, uptime monitoring, deployment tracking, and service heartbeats for your .NET and JavaScript applications. Stop relying on your users to notify you when something is wrong or dig through hundreds of megabytes of log files spread across servers. With elmah.io, we store all of your log messages, notify you through popular channels like email, Slack, and Microsoft Teams, and help you fix errors fast.

See how we can help you monitor your website for crashes Monitor your website