elmah.io 20131111 released
A few weeks have passed and while we are working on some major improvements that we are not quite ready to show yet, we've just released some goodies for you.
Pimped install
Installing elmah.io have always been piece of cake. Believe or not it just got easier. You still install the NuGet package, but you no longer need to modify your web.config file manually. During the installation of the elmah.io NuGet package, a dialog is shown making it possible for you to input your log id: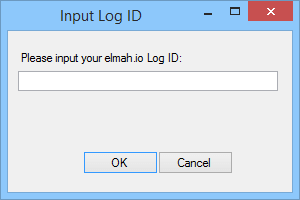 When installed, all the necessary config is automatically added and pointing to your error log in the cloud!
Lucene searches
You probably already love the search field. Well we have the perfect way for you to reach nerdvana! The search field now accept Lucene queries, making it possible for you to input structured queries like:

GitHub integration
Happy GitHub like us? Great, you will love the new GitHub integration. Setup the base URL to your GitHub issue tracker beneath settings and create a new issue right from the error details: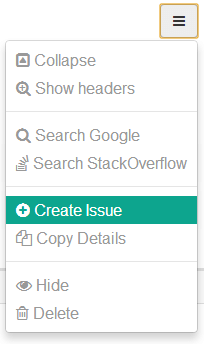 Delete errors
You've always had the choice of hiding individual errors. Are you one of those who like your errors gone for good when you've handled them, you will dig the new Delete button, also located in the error details menu.
Improved API
Our API seems like a popular feature for you guys. That's why we've extended it to also talk XML.
As usual please reach out if you have ideas for elmah.io.
elmah.io: Error logging and Uptime Monitoring for your web apps
This blog post is brought to you by elmah.io. elmah.io is error logging, uptime monitoring, deployment tracking, and service heartbeats for your .NET and JavaScript applications. Stop relying on your users to notify you when something is wrong or dig through hundreds of megabytes of log files spread across servers. With elmah.io, we store all of your log messages, notify you through popular channels like email, Slack, and Microsoft Teams, and help you fix errors fast.

See how we can help you monitor your website for crashes Monitor your website