elmah.io 20130922 released
Time for another update on new elmah.io features.
API
A lot of you asked for it. Now it's there! The new API makes it possible to integrate with elmah.io from your own code. We've published three examples on how to integrate with elmah.io at our GitHub organization.
Browser and OS icons on error details
Show which browser and OS the user generating this error were using. Helps you spot trends in errors relating to certain browsers or operating systems.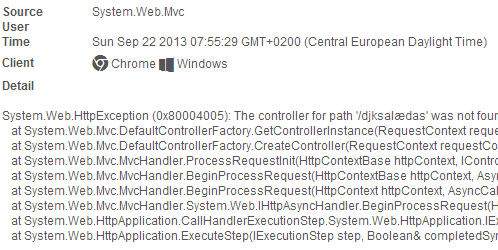 Clear and Delete log moved to settings
By popular request, we've moved the "dangerous" methods like Clear and Delete log from the dashboard to a new tab on settings.

Pricing and About page
From the top menu you will be able to access both Pricing and About page. We haven't published details about the actual price yet and we would love to get your input on that. The about page tells a little about us.
As usual please reach out if you have ideas for elmah.io.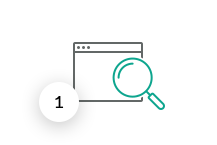 We monitor your websites
We monitor your websites for crashes and availability. This helps you get an overview of the quality of your applications and to spot trends in your releases.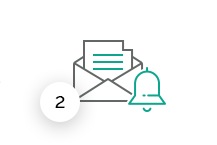 We notify you
We notify you when errors starts happening using Slack, Microsoft Teams, mail or other forms of communication to help you react to errors before your users do.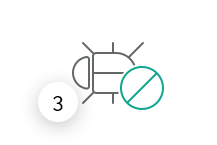 We help you fix bugs
We help you fix bugs quickly by combining error diagnostic information with innovative quick fixes and answers from Stack Overflow and social media.
See how we can help you monitor your website for crashes Monitor your website