New Advisor at elmah.io: Kenneth Auchenberg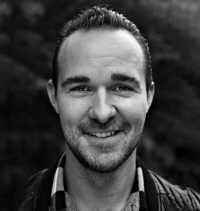 It's time for a new face here at elmah.io. We are continuously improving our advisory board (remember Simon and Peter?). Today, I want to introduce you to the recent addition: Meet Kenneth Auchenberg. Kenneth doesn't need much introduction since he is already a familiar face in the .NET community.
Here are a few words from Kenneth:
"Hi everyone,
I'm Kenneth, a dane living in Seattle, WA, working for Microsoft, as a Program Manager on the Visual Studio Code team. I have a long history in web community, dating back to the early days in Copenhagen where I started CopenhagenJS and where I was part of the front-end teams at the startups ZYB (acquired by Vodafone) and Podio (acquired by Citrix) before moving to North America.
Besides my work at Microsoft, I'm a W3C WICG member for DevTools Protocols, co-founder and organizer of ColdFront Conference, and a Global Shaper for World Economic Forum. I'm an avid believer in startups, and when time allows I try to help where I can.
I think elmah.io is a particularly interesting company trying to reduce the operational overhead of running software, which I personally think is an area where we as an industry have much left to do. We can do better than just aggregating log files, and elmah.io has started on a journey to change this, and I'm excited to be a part of this."
Kenneth is a great addition to an already awesome board of advisors. Kenneth is all about products and some of his ideas already start being incorporated on elmah.io. We recently launched client-side logging and Kenneth will be an invaluable partner in making sure that we deliver an awesome experience in the browser.
Kenneth blogs occasionally at kenneth.io, and tweets as @auchenberg.
elmah.io: Error logging and Uptime Monitoring for your web apps
This blog post is brought to you by elmah.io. elmah.io is error logging, uptime monitoring, deployment tracking, and service heartbeats for your .NET and JavaScript applications. Stop relying on your users to notify you when something is wrong or dig through hundreds of megabytes of log files spread across servers. With elmah.io, we store all of your log messages, notify you through popular channels like email, Slack, and Microsoft Teams, and help you fix errors fast.

See how we can help you monitor your website for crashes Monitor your website