.NET Web Application Logging Essentials ebook
If you are a elmah.io newsletter subscriber, you may have heard about an ebook we are writing named .NET Web Application Logging Essentials. You know, the one with the Log Lady on the cover: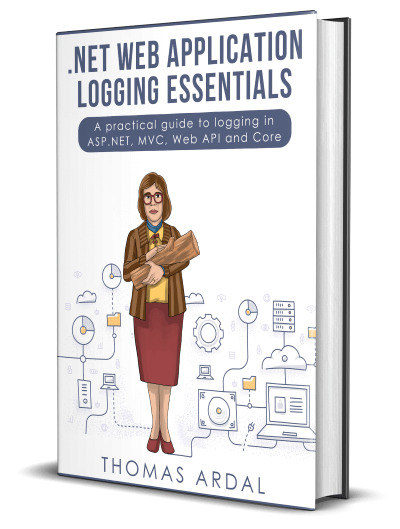 I'm happy to report, that the ebook is now available. To get your hands on this 19 pages mastepiece (ok, maybe you should be the judge on that), you can do one of two things:
Sign up for our newsletter (existing subscribers will receive a link within the next week).
This post was brought to you by the elmah.io team. elmah.io is the best error management system for .NET web applications. We monitor your website, alert you when errors start happening and help you fix errors fast.
See how we can help you monitor your website for crashes Monitor your website