Introducing the Small Business plan
By popular demand we've just introduced a new plan: Small Business.
We have gotten a lot of feedback on our plans and pricing. We realized that the gap between the Personal and the Business plan may have been too large. With the new plan, we now offer a great and affordable choice for small companies.
Larger company? Here's an idea for you: try out all of the great features of elmah.io with a few logs and users on the Small Business plan. If you like what you get (we promise that you will), you can upgrade to the Business or Enterprise plan anytime. No configuration changes are needed when upgrading, making the transition painless and without downtime.
The full picture looks like this: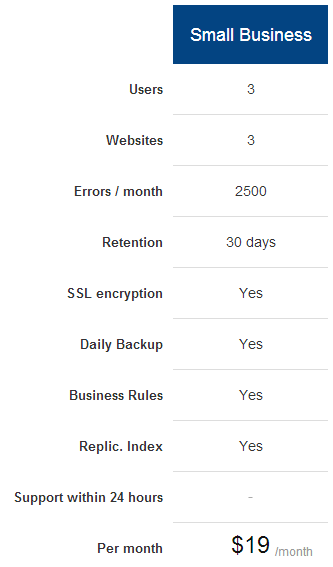 As usual please don't hesitate to contact us.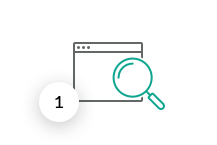 We monitor your websites
We monitor your websites for crashes and availability. This helps you get an overview of the quality of your applications and to spot trends in your releases.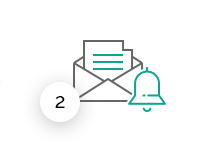 We notify you
We notify you when errors starts happening using Slack, Microsoft Teams, mail or other forms of communication to help you react to errors before your users do.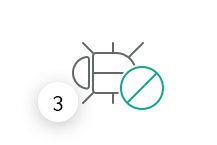 We help you fix bugs
We help you fix bugs quickly by combining error diagnostic information with innovative quick fixes and answers from Stack Overflow and social media.
See how we can help you monitor your website for crashes Monitor your website