Added 5 new sponsorships to the batch
We are big fans of sponsoring people who work on some of the many open-source libraries we use to build elmah.io or someone that inspires us through blogging. If you haven't already, read through an introduction to the elmah.io sponsorship program here: We are looking into GitHub Sponsors (and you should too). Today, I want to introduce the recent 5 members to the batch.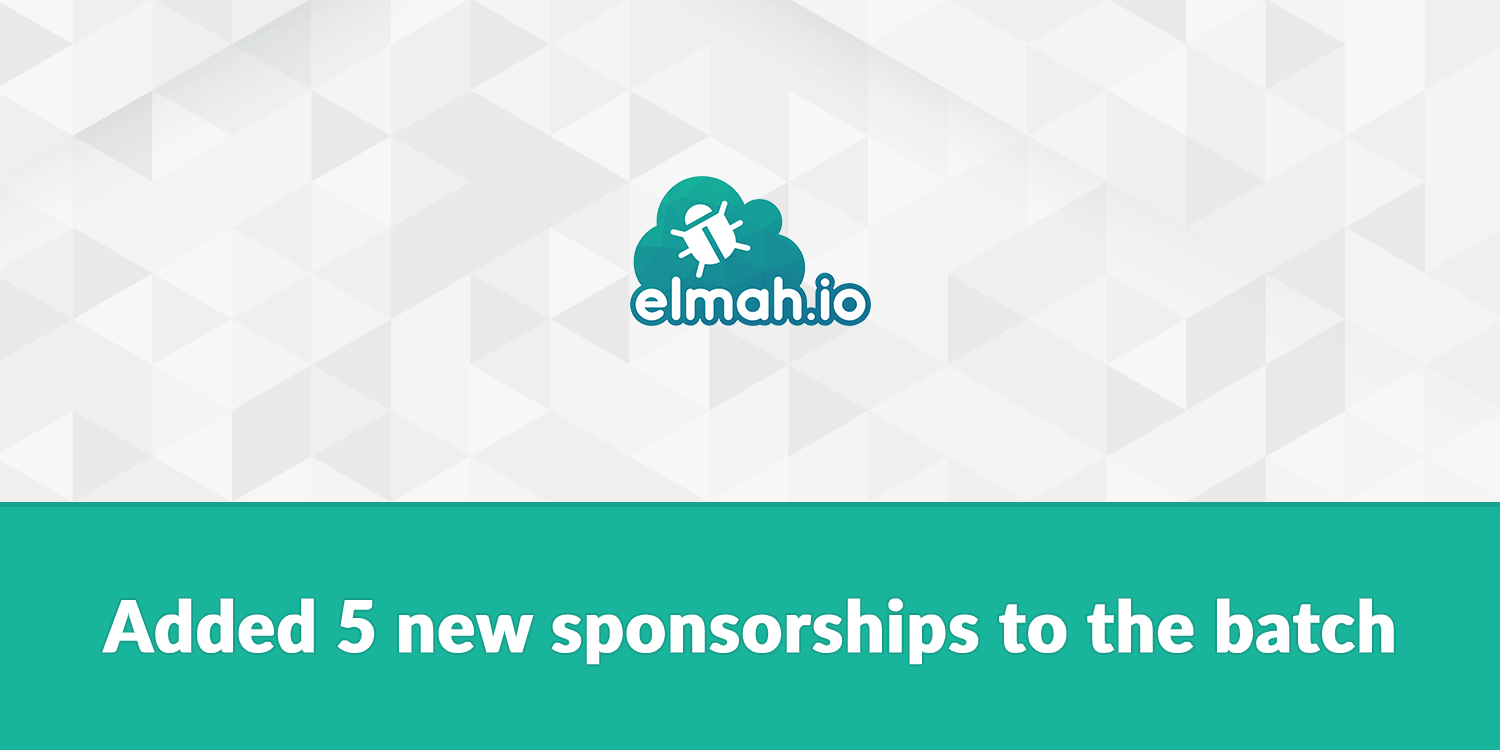 Like in the previous post, here's a list of 5 awesome developers who we have decided to sponsor for the next 12 months (or more).
See how we can help you monitor your website for crashes Monitor your website