Yearly Subscriptions
Your wish is our command. Well almost. A recurring feature request have been yearly payments, known from similar SaaS applications. As of today, you will be able to choose to pay one year in advance on any elmah.io plan: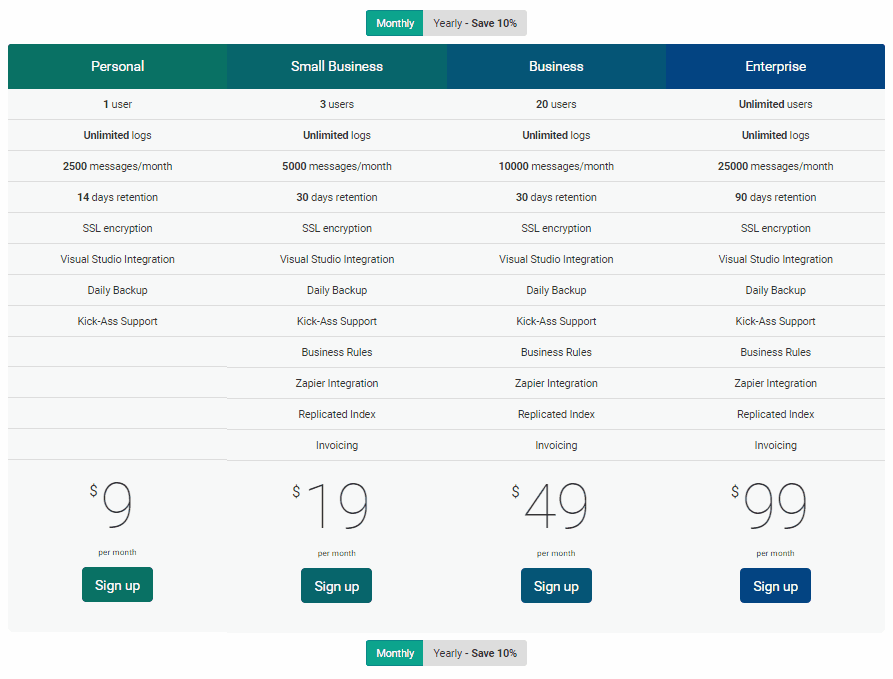 Having customers willing to pay yearly (rather than monthly) is something that we are extremely proud of. That kind of commitment tells us that our customers love the product. To show you some reverse love and to thank you for the commitment, we offer a 10 % discount on all yearly subscriptions.
As usual, please wait until your current subscription expires, before making adjustments to the plan and payment cycle. We cannot offer you a refund if switching plans during the month/year.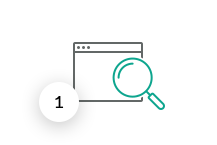 We monitor your websites
We monitor your websites for crashes and availability. This helps you get an overview of the quality of your applications and to spot trends in your releases.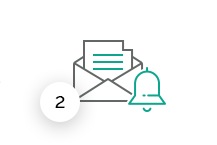 We notify you
We notify you when errors starts happening using Slack, Microsoft Teams, mail or other forms of communication to help you react to errors before your users do.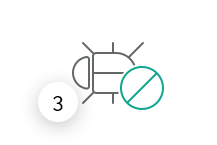 We help you fix bugs
We help you fix bugs quickly by combining error diagnostic information with innovative quick fixes and answers from Stack Overflow and social media.
See how we can help you monitor your website for crashes Monitor your website