Follow all changes on elmah.io
If you are a recurring reader of this blog, you know that we announce major new features here once in a while. Major new features are not the only priority of the elmah.io development team. We constantly make adjustments, fix bugs, create minor features not worth mentioning on the blog, etc.
If you just want to hear about new major features that's fine. Keep following this blog and scroll through the monthly update available behind your login on elmah.io. But! If you want more details of all the changes we implement, you are hereby welcomed to our new changelog, hosted on Headway: elmah.io Changelog: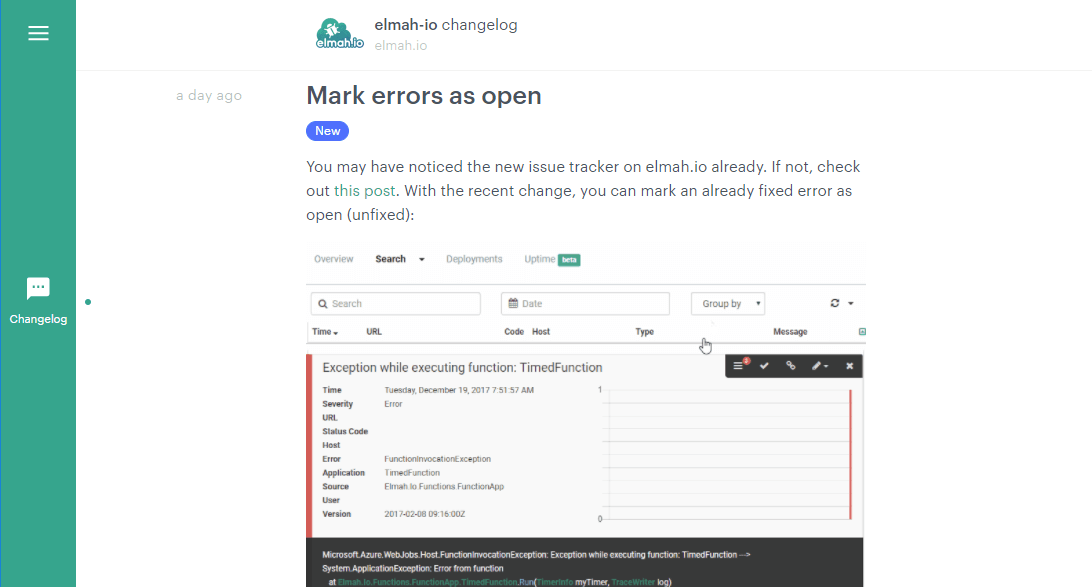 We are currently working to bring this changelog inside the elmah.io UI. For now, visit the URL above and follow the changelog RSS feed.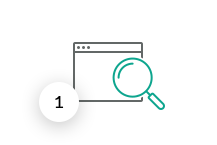 We monitor your websites
We monitor your websites for crashes and availability. This helps you get an overview of the quality of your applications and to spot trends in your releases.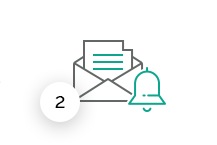 We notify you
We notify you when errors starts happening using Slack, Microsoft Teams, mail or other forms of communication to help you react to errors before your users do.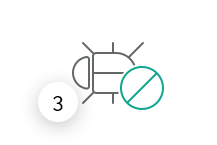 We help you fix bugs
We help you fix bugs quickly by combining error diagnostic information with innovative quick fixes and answers from Stack Overflow and social media.
See how we can help you monitor your website for crashes Monitor your website