Discounts on popular .NET tools with the elmah.io Goodie Bag
Like you, we are .NET developers with a love for the possibilities in C# and all of the related technologies and frameworks around it. Let's face it, we won't get anywhere without great tooling around our everyday work. That's why we have chosen to give you guys an early Christmas present this year. Please welcome the elmah.io Goodie Bag!
The Goodie Bag is our attempt to help other .NET developers to get some nice discounts on popular .NET-related tools. We have been in dialog with a lot of tool providers during the last couple of months and we are ready to present you with the first 4 deals.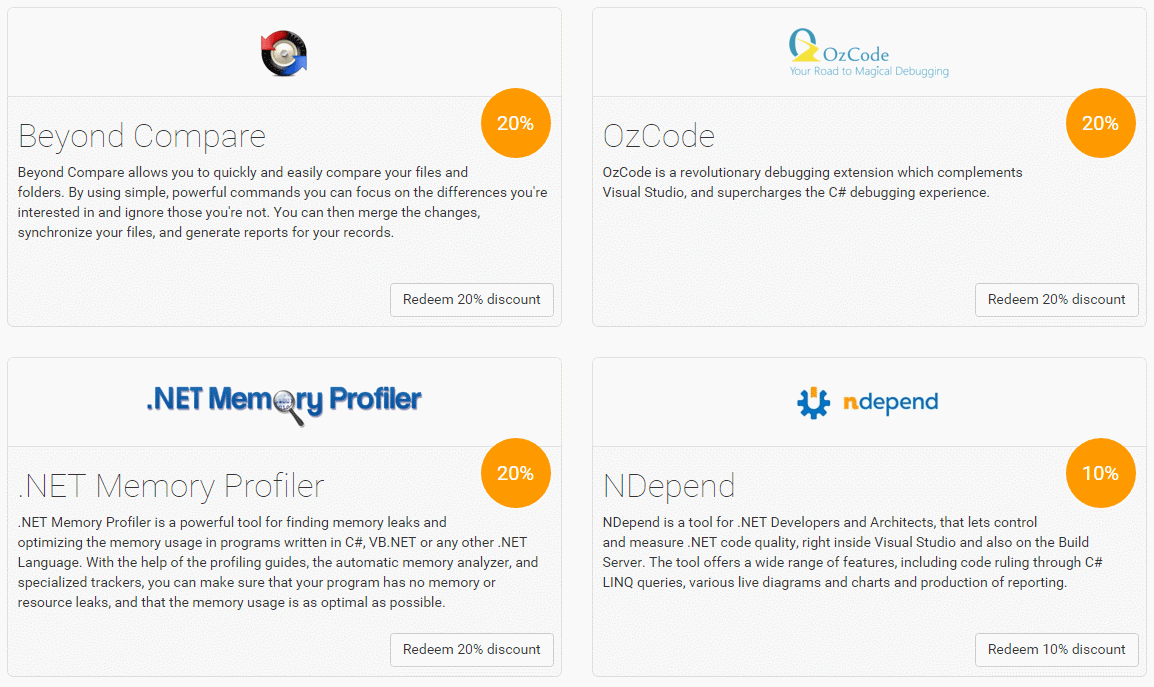 Feel assured that the deals don't stop here. We are in dialog with a range of additional companies in order to expand the goodie bag even further. Keep an eye on the Goodie Bag landing page and/or follow our Twitter, Facebook, and LinkedIn pages in order to be updated when new deals arrive.
Everyone with an active Business or Enterprise subscription is entitled to redeem the offers in the goodie bag.
elmah.io: Error logging and Uptime Monitoring for your web apps
This blog post is brought to you by elmah.io. elmah.io is error logging, uptime monitoring, deployment tracking, and service heartbeats for your .NET and JavaScript applications. Stop relying on your users to notify you when something is wrong or dig through hundreds of megabytes of log files spread across servers. With elmah.io, we store all of your log messages, notify you through popular channels like email, Slack, and Microsoft Teams, and help you fix errors fast.

See how we can help you monitor your website for crashes Monitor your website